West webcam view from Estes Park, Colorado (elev. 7,700 feet) of the Rocky Mountains. Longs' Peak is on the left side of the picture. Shot on left is Long's Peak (14,255ft). The next mountain to the right of Long's Peak is M
Updated 10/19 - New webcam status. I am still in the process of adjusting the camera. Current Work in Progress:
1) There is still an issue with the focus of the image. While the image is still very good (compared to what we had) I have to tweak it more soon to get it in the correct focus. It has taken a lot of work to get the position and mounting completed that along the way I lost the correct focus.
2) Zoom of the divide generally completed. I am going to tweak the zoom further soon. I am also trying to adjust the mounting so that the roof does not show in the upper right hand corner.The zoom will be adjusted so that it its primary angle is on Longs Peak and the peaks of the Continental Divide.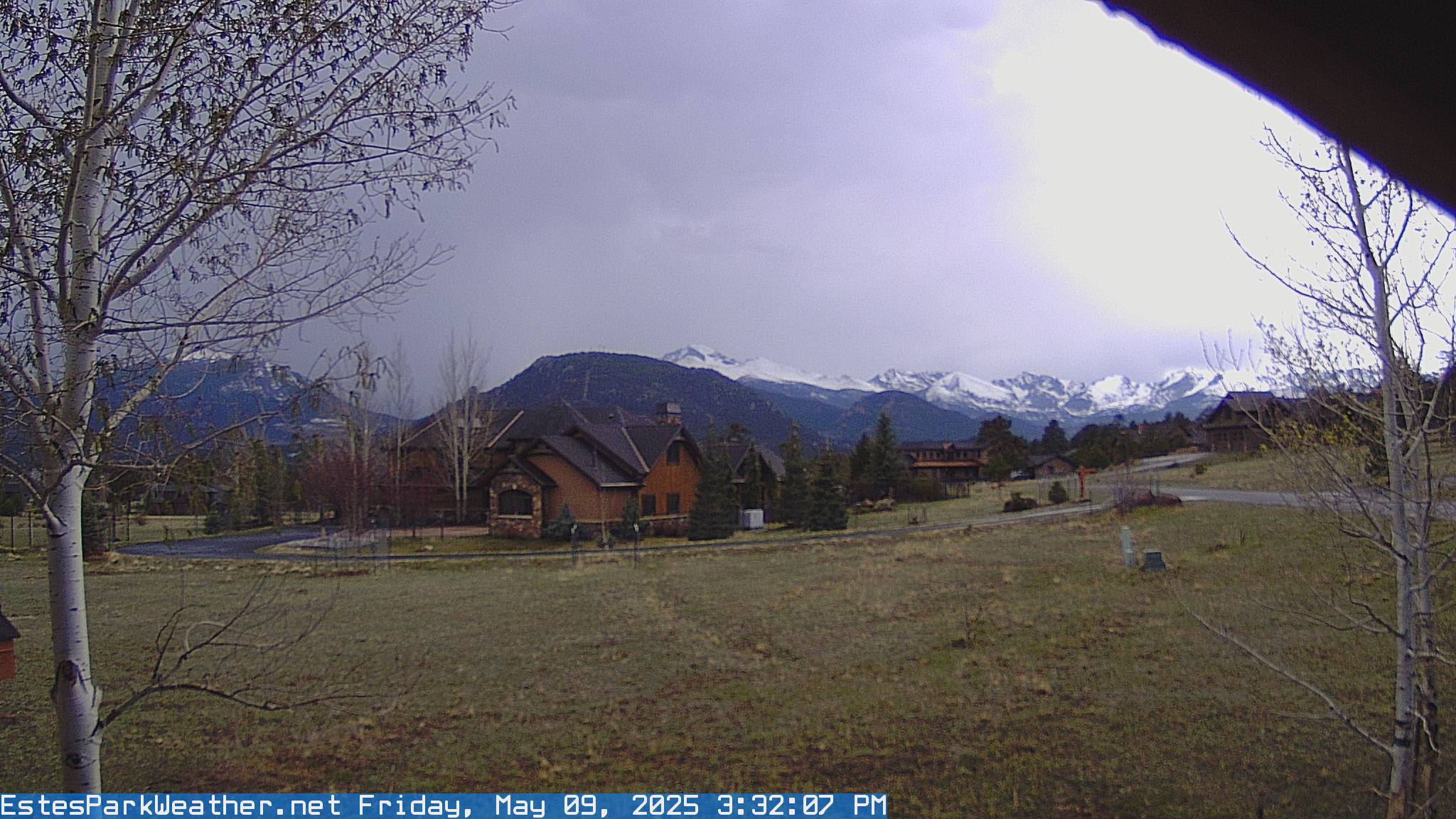 Display of the EstesParkWeather.com Webcam in Time-Lapse Form.
View Full Size Estes Park Webcam
Estes Park Webcam Sunset (4pm hour)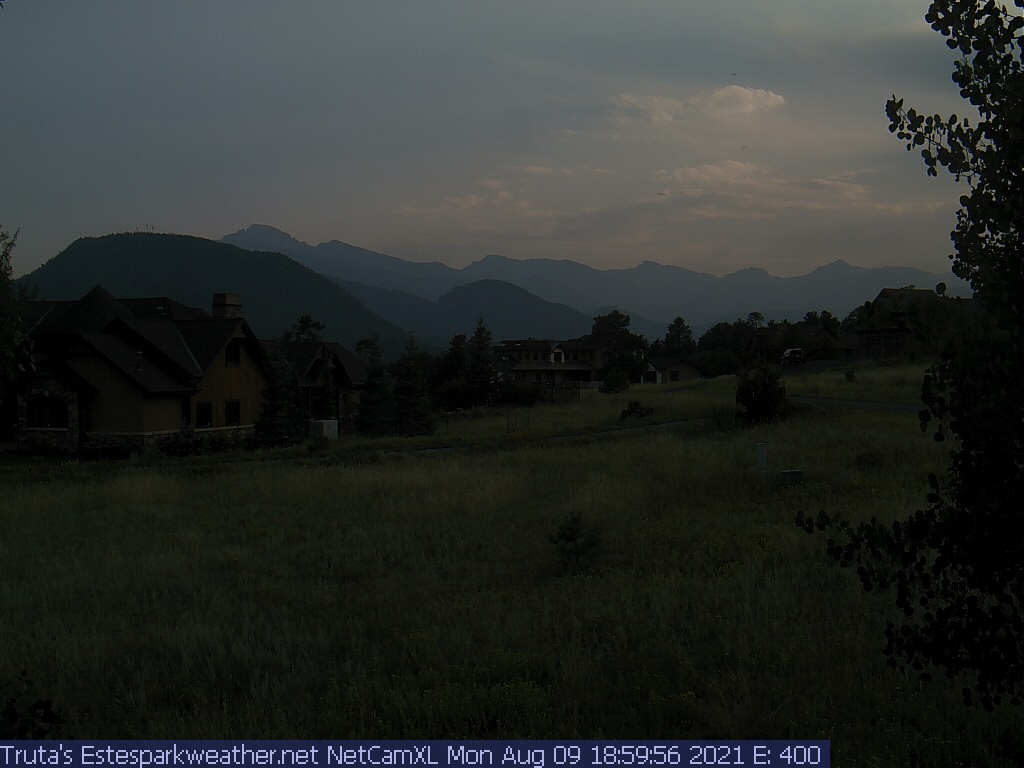 Estes Park Webcam Sunrise (6AM hour)